Samsung Galaxy S23 to borrow BIGGEST feature from iPhone 14!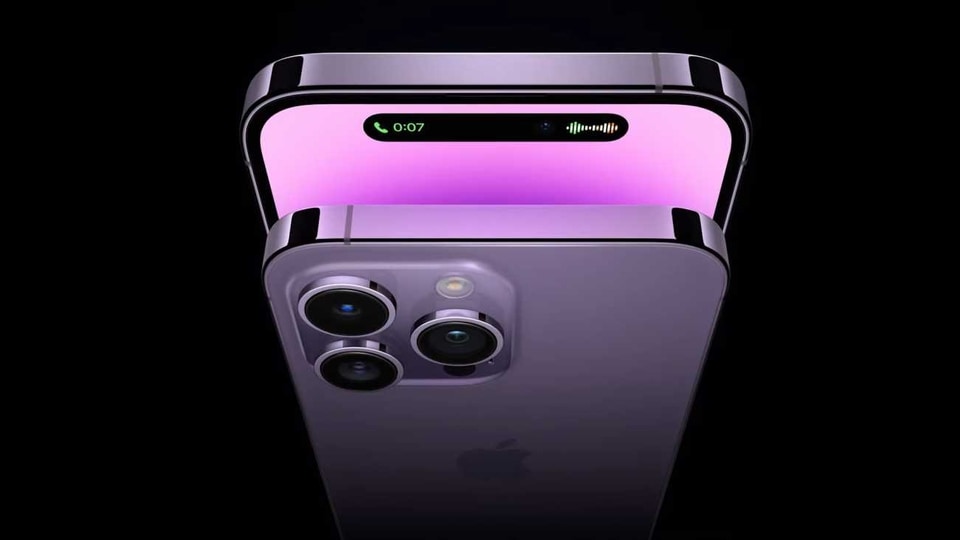 1/5 The iPhone 14 Pro has a 6.1-inch Super XDR OLED display. The iPhone https://jiji.ng/ 14 Pro also has Apple's ProMotion display technology offering 120Hz refresh rate, the highest refresh rate ever seen in an iPhone. Apple promises up to 2000 nits of peak brightness. (Apple)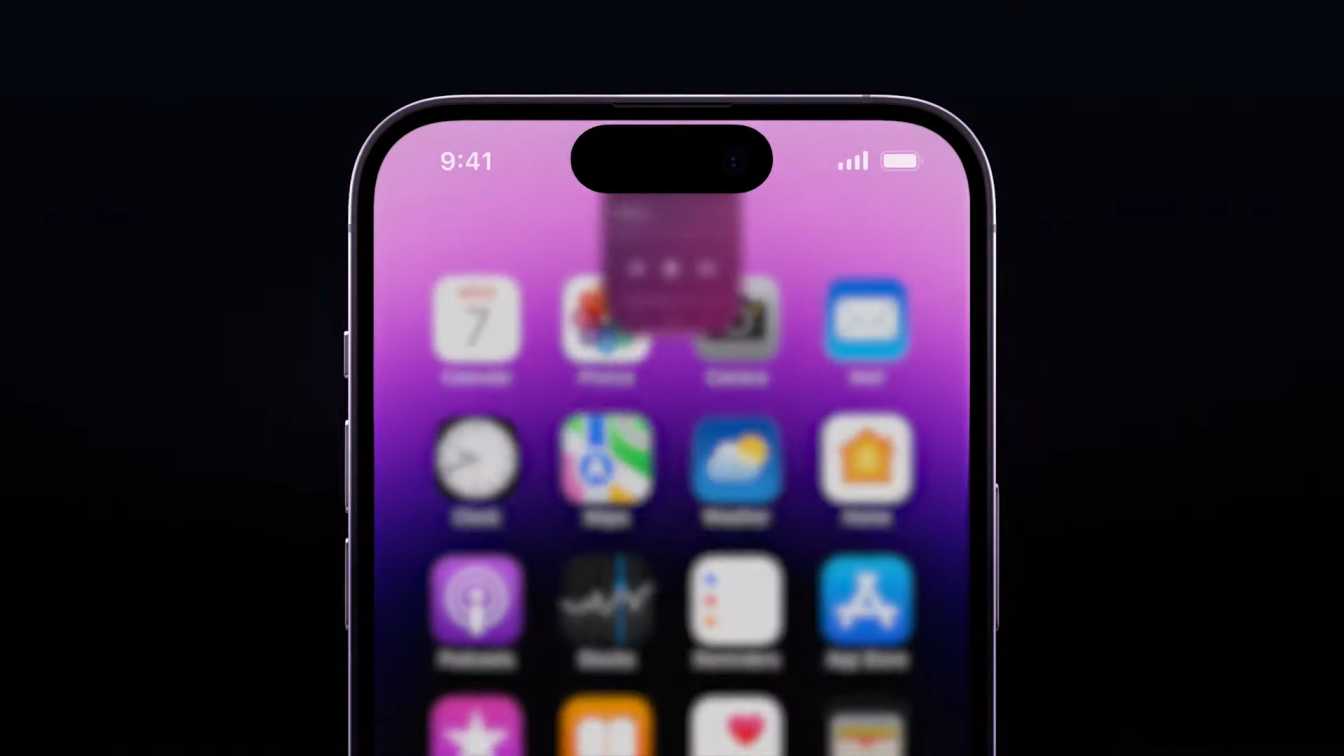 2/5 For the first time since the launch of iPhone X, Apple has heavily revamped the design of the iPhone. The iPhone 14 Pro features an all-new notch with a punch hole and pill shaped cutout in front housing all the sensors as well as the front camera. (Apple)
3/5 The iPhone 14 Pro is powered by Apple's new A16 Bionic chipset which offers blazing fast performance while maintaining high energy efficiency. Last year's A15 Bionic was already the fastest processor in the market and the new 4nm A16 Bionic will strengthen iPhone's position as the fastest smartphone in the market yet. (Apple)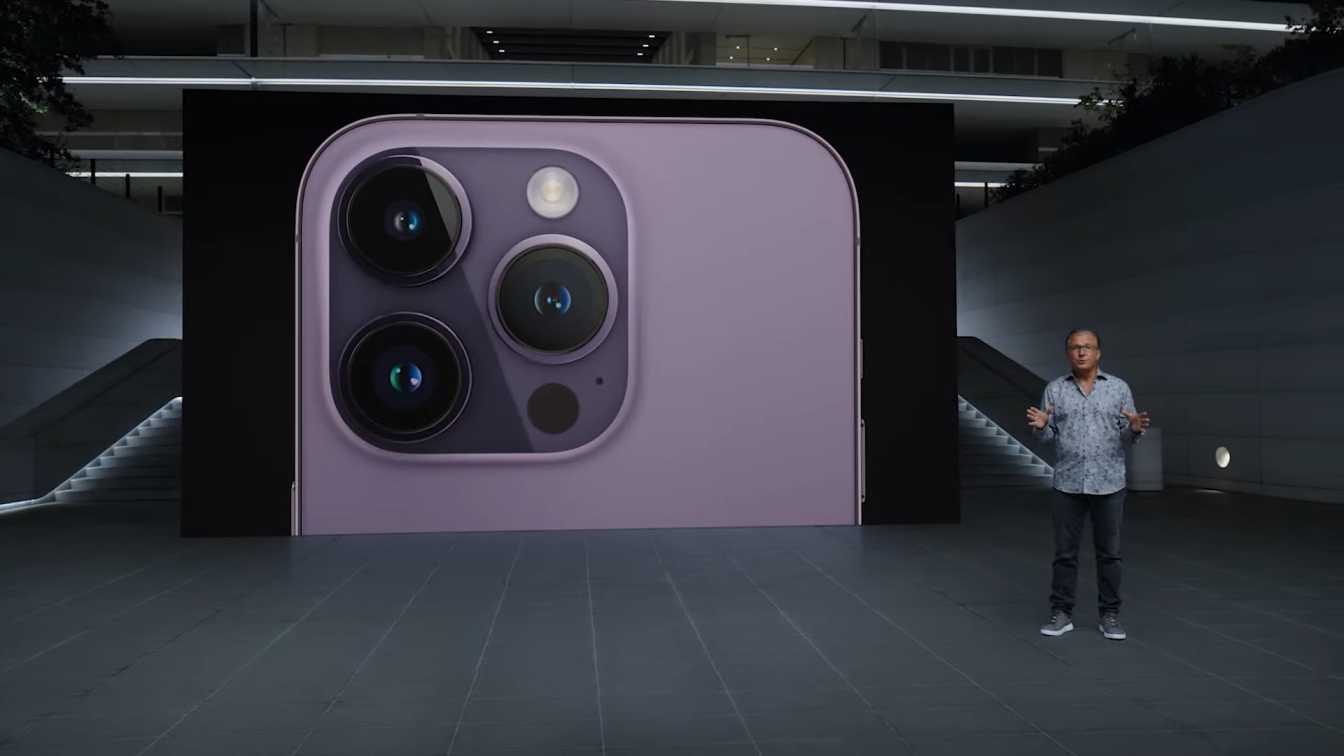 4/5 The iPhone 14 Pro has a brand new 48MP main camera with a 65% larger sensor than iPhone 13 Pro. The iPhone 14 Pro also features Apple's enhanced Sensor Shift OIS with 24mm focus length. Professional photographers can take advantage of the ability to shoot 48MP ProRAW images. (Apple)
5/5 The price of the iPhone 14 Pro starts at $999 for the base 128GB variant. The 128GB variant is priced at $1,099 while the 512GB variant has been priced at $1,299. For those who want the maximum capacity to shoot ProRAW images, you can get the colossal 1TB variant priced at $1,499. (Apple)
Samsung Galaxy S23 series could use the satellite connectivity feature similar to iPhone 14. (Smart Prix)
The iPhone 14 made headlines with its satellite connectivity feature and now Samsung wants to copy it. The Galaxy S23 is expected to bring minor changes over the Galaxy S22 series but Samsung could help itself with the biggest feature Apple advertised proudly at the September 2022 event. The Galaxy S23 is now rumoured to feature satellite connectivity for SOS purposes. No official details on the feature yet but the report from ET News suggests otherwise.
The report from the publication suggests that Samsung is working with iridium to bring satellite communication to the Galaxy S23 series. Iridium is a constellation of low-Earth satellites with 66 different nodes across the globe, offering voice and data services. The Galaxy S23 series will make use of this network to offer global satellite connectivity.
Galaxy S23 series with satellite connectivity
It is said that Samsung has been working on the feature for the last two years, trying to shrink the antenna size into the body of a conventional smartphone. With the Iridium network, Samsung will be able to let users send text messages and small image files, something which the iPhone 14 series can't do.
Weirdly, the satellite connectivity feature is said to be not available to Samsung's home country in Korea, given that the small country is well covered with a 5G network. However, in larger countries like the US and Russia where mobile network coverage isn't available across every expanse in these territories.
Other than satellite connectivity, the Samsung Galaxy S23 series is also rumoured to bring a couple of changes. The chipset of choice is going to be the Snapdragon 8 Gen 2 but rumours suggest a higher clocked version of the same for these premium Samsung devices. These chips will have higher clocked CPU and GPU to offer better overall performance. The non Ultra models are expected to get a new design theme inspired by the Galaxy S22 Ultra. The Galaxy S23 Ultra will only see minor refinements in terms of overall design.
Additionally, Samsung is also expected to use a new 200MP main rear camera sensor on the Galaxy S23 Ultra, thereby improving the overall image quality.
Follow HT Tech for the latest tech news and reviews , also keep up with us on Twitter, Facebook, Google News, and Instagram. For our latest videos, subscribe to our YouTube channel.
The Best Apps in the Windows 11 Store in 2022
You'll be surprised by how much excellent software is now in Microsoft's store. These are the must-haves you should grab first.
The Microsoft Store app, sometimes called the Windows app store, makes it easy to find, install, and uninstall apps on Windows 11. Apps from the Microsoft Store deserve more of your confidence than apps you might download elsewhere, because they're vetted by Microsoft staff for security, technical compliance, and content. Plus, they run in a sandboxsandbox so that they can't wreak havoc on other parts of your system. We're fans of desktop app stores, including the App Store for macOS, because like Windows' store, it lets you reinstall purchased apps on any computer you signed in to.
Traditional Windows Apps, Android Apps, and More
The big news for the Microsoft Store is that it's gaining support for Android apps you can run on your Windows 11 PC, courtesy of the Amazon AppStore. This roundup, however, is limited to true Windows apps. Microsoft recently made it easier for developers to convert both traditional Windows applications and PWA apps (basically app-like websites) for inclusion in the store as well as UWP apps (Universal Windows Platform apps), so the selection is growing in more ways than one.
Now that we've sold you on installing Microsoft-vetted apps on your PC, only one question remains: Which ones should you download? In researching for this story, we found that there are a lot more good choices than we'dexpected. Sadly, as with all app stores, there's still a good deal of cruft in the Microsoft Store. We pick out the gems that are destined to deliver enjoyment and functionality.
Adobe Creative Cloud Express
Free; $9.99 per month for Premium
Adobe's new lightweight web application is trying to democratize good design by making it accessible to nonprofessional designers. With the Creative Cloud Express app, you can create impactful Facebook posts, Instagram stories, logos, or posters using templates and stock content. Use it to create marketing collateral, school projects, work presentations, and other projects that benefit from visual impact. It has an impressive toolset boasting loads of design elements, many of which can be used for free. It also lets you share your work with collaborators or customers. A subscription ($9.99 per month) adds many more templates and stock assets.
Adobe Photoshop Express
Free; $4.99 per month for Premium
With Adobe Photoshop Express, you get not only basic photo correction tools for exposure, contrast, color saturation, and so on, but also jazzy filters to dress up your photos. Helpful cropping tools, blemish removal, and sharing features round out this well-designed app that works on mobile devices as well. It's so much simpler than the full Photoshop, too. You can do a lot of this for free, but a $4.99 per month subscription unlocks a whole lot more effects.
Amazon Music Unlimited
Free; $7.99 per month for Unlimited
The shopping and web services giant has put out an impressive—and affordable—music streaming service. Sure Spotify has an enormous catalog and some terrific multi-device-control and social capabilities, but if you spring for Amazon Music Unlimited, you get much better sound quality and just as big a library—75 million tracks. If you have the right gear, you can even listen to Spatial Audio with the app and you can play in the more-direct Exclusive mode on Windows. The app lets you download your sounds for offline listening. You get Standard service (just 2 million tracks at 320kbps) included with a Prime subscription, and for $7.99 a month you can enjoy Hi-Res and 75 million tunes. A free account (no credit card required) gets you ad-supported stations and playlists but no on-demand listening choices.
Firefox
That's right, you can now install the venerable Firefox web browser from your PC's app store. Sure, Windows 11 comes with a terrific browser, Microsoft Edge, but we still love this open-source, independent alternative. A favorite feature is its optional Container tabs, which saves you from clearing cookies or using a second browser to log in to (or out of) more than one account on the same site. Firefox remains a fast, customizable, and privacy-focused browser, with password syncing, extensions, and good web standards support.
Instagram
Instagram is another app anyone plugged into the current zeitgeist won't want to do without. Watch the stories, see the selfies, carry on direct message conversations, see who's following whom, and post your own memes. It's all there in this PWA app. One thing it lacks is access to your PC's camera, but you can upload photos stored locally.
Microsoft 365 Personal
Free for web-only apps; starts at $6.99 per month for full features
Our Editors' Choice office suite now has a Microsoft Store app that serves as a hub for all its included applications and your documents. From the Microsoft Office app (which is what's installed when you choose Microsoft 365 from the store) you can either launch documents in the web versions of the suite apps or install the full software locally. In addition to the productivity apps, the hub gives you access to Microsoft To Do, Teams, Family Safety, and Skype. Free users can use the online versions of Office apps, while subscribers get a terabyte of online storage and downloadable Office applications.
Microsoft OneNote
Don't lose those flashes of inspiration, travel ideas, new contacts, sketches, or meeting notes. Save and organize them in OneNote. This note-taking app works on every platform, syncing all notes on all your devices. Include images, audio, online videos, and even math equations. Students can use OneNote for class materials and planning, and you can password-protect sections to keep them from prying eyes. Unlike a word processor, there's no need to create and save files, and search is quick across your entire set of notes.
Netflix
$9.99-$19.99 per month subscription
Binge your favorite series from the popular streaming service in glorious 4K on your Windows PC or tablet screen. With the Windows Netflix app you can download (some) shows for offline viewing. Switch account profiles for different viewers and add or remove shows to your list. Managing your account still requires opening the web browser, though.
Slack
Free; from $8 per person per month for additional features
Some people use the web version of this popular workplace group chat app, but who wants another browser tab to manage? The Slack app facilitates your interaction with teammates, including sharing images, and even meeting for video or voice group calls. It ties in nicely with Windows 11's notifications and Focus assist mode (in case you don't want to be disturbed by its notifications). Small teams can use it free with some restrictions; full service starts at $8 per user with an annual commitment.
TikTok
The mobile internet's latest teen sensation is available as a Windows store app. The TikTok Windows app lets you not only consume all that great dance and humor content but also upload video from your PC, though it doesn't support direct uploading from a PC's webcam. You can send direct messages and buy coins to support your favorite creators in the app as well. It's free but supported by ads.
Twitter
Love it for its breaking trends or hate it for all of its anonymous trolls, Twitter is part of modern life and a way to stay in touch with what's going on. The Windows store app is a PWA that lets you see what your favorite celebs and pols are spouting off about at the moment. The app lets you switch among multiple accounts for all your tweeting, retweeting, and hearting. It's totally free, though ads appear in your feed.
WhatsApp
If you communicate with anyone who's outside the US or doesn't use an iPhone, chances are you're one of the more than 5 billion WhatsApp users in the world. The Windows store app lets you not only send and receive end-to-end encrypted text chats with your contacts, but also use it for video and voice calling. Use disappearing messages; update your profile; or send photos, emoji, and voice messages in this simple Windows store app. Thankfully, you can now use the same WhatsApp account on more than one PC, but not simultaneously (just tap the Use Here button). It's free, with no ads or upgrade purchases offered.